David Chown Biography
David has been playing piano professionally for over 25 years. He has released 7 CDs on his own label. David's latest CD, "Somewhere Only We Know", is his second collaboration with singer Miriam Picó. It was produced at David's Lookout Music Productions Studio in Traverse City. In addition to solo piano concerts and club appearances, David leads a variety band, the "Pico & Chown Band", which features some of Traverse City's top musicians. David received a Bachelors of Music degree in Jazz Studies from Western Michigan University in, and a Bachelors of Music in Piano Technology from Michigan State University. In between his college stints, David toured Europe for a year, playing concerts and clubs. David played for three years at the Grand Hotel on Mackinac Island Michigan. He appears regularly at the Traverse City Golf and Country Club, and in concerts and weddings around the state.  Since settling in Traverse City, David started his company "Lookout Music Productions", and owns and operates "Lookout Music Productions Studio", which is located at Building 50 at the Village Center, where he teaches over 40 students and records and publishes music. David is also an adjunct professor at Northwestern Michigan College, where he teaches in the Audio Technology Department. David resides in Acme with his wife Janet, son Dawson, and daughter Kaysen, and cat "Millie".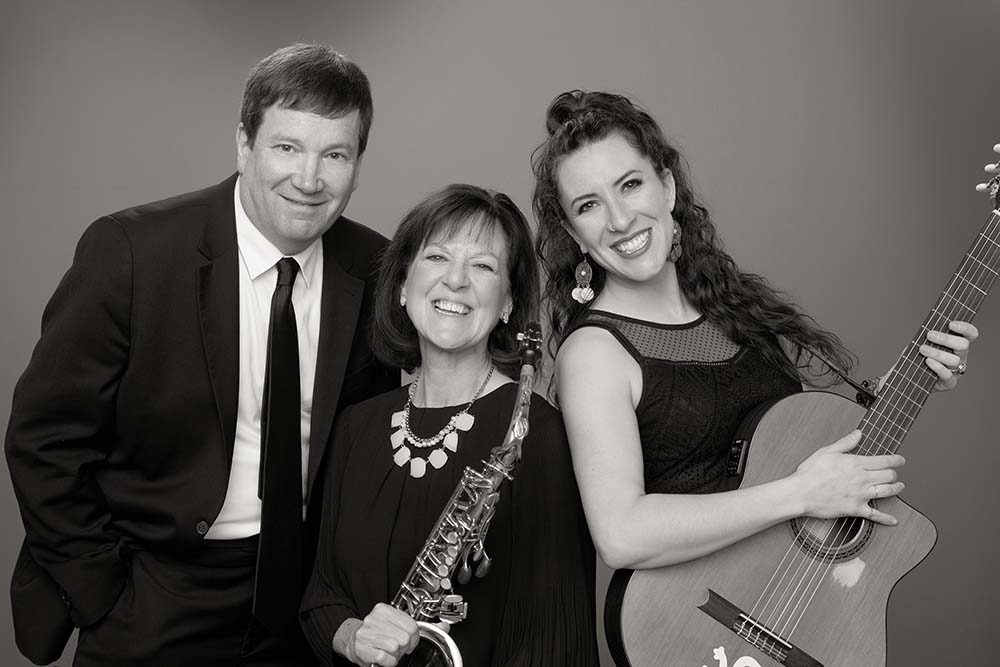 Review of Live at St. Andrews: Picó, Chown & Sears
When David Chown, Miriam Picó and Laurie Sears get together, you know you're in for a great time. The evidence is on this disc, recorded for an appreciative audience at St. Andrews Presbyterian Church in Beulah.
Picó's interaction with the crowd is welcome and natural. Her warm voice is perfectly complemented by Chown's relaxed piano and Sears on woodwinds. Besides tracks from the Great American Songbook and others, the set includes the Picó originals "Spend A Little Time With Me," "Lift Up Heart" and "It Is What It Is."
Highlights abound. On "Here, There and Everywhere," Picó winds from a whisper to full-throated shout, without ever losing control. Chown shows his dexterity throughout, as on "Cheek to Cheek" and the intro to "Over The Rainbow." Sears gets her turns in the spotlight as well: Her bouncy saxophone on "I Got Rhythm" perfectly encapsulates the mood, and a lithe and lively "They Can't Take That Away From Me" gives her some space to stretch out.
So spend a little time with Miriam Picó | David Chown | Laurie Sears. You'll enjoy it.
— Ross Boissoneau Music journalist and critic,
Northern Express, Something Else! Reviews, and Local Spins
David Chown Event Calendar